Shopping Cart
Your Cart is Empty
There was an error with PayPal
Click here to try again
Thank you for your business!
You should be receiving an order confirmation from Paypal shortly.
Exit Shopping Cart
August 5, 2013
A delightful experience buying bananas
By Waymon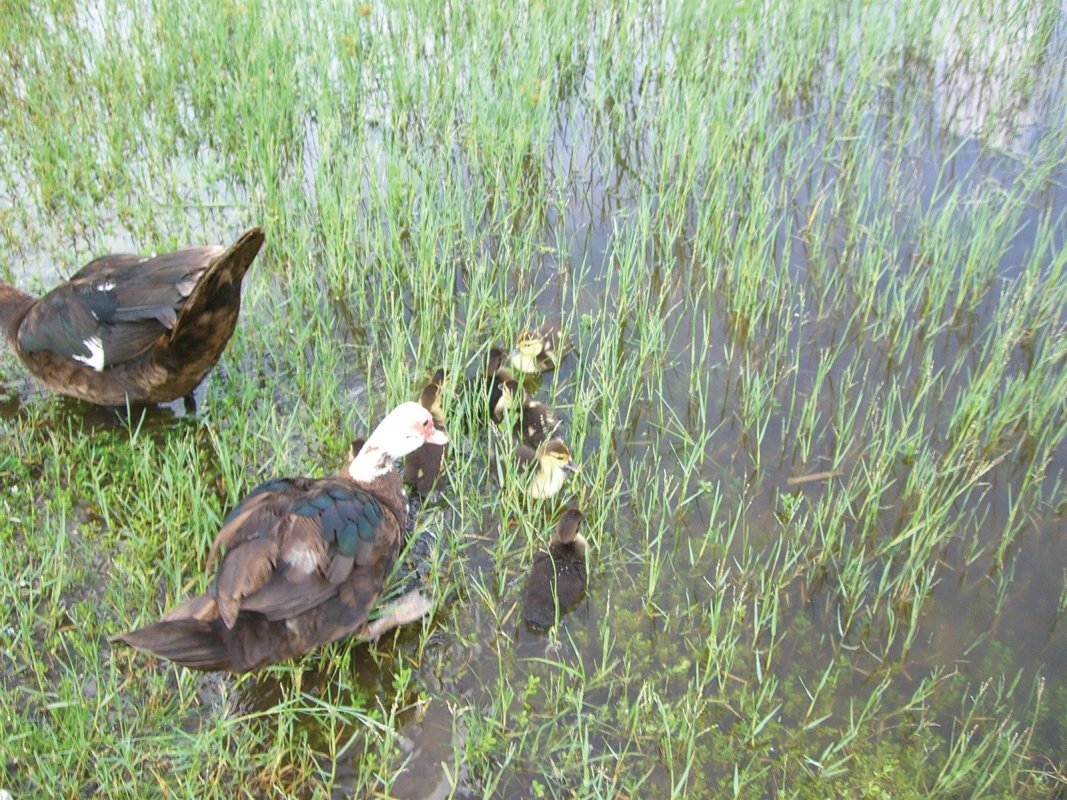 I planned to attend the budget meeting at city hall in Dundee at 6:30; however, we had a thunderstorm that knocked out the electricity at city hall.   
I stopped by Dell Lake to feed my adopted ducklings.  I had eight beautiful wild baby ducklings three days ago but two have gone missing.  I am hopeful that someone took them but I am fearful that a predator has harmed them.   The little ducklings are so full of life and are filling the measure of their creation...  I hope and pray they will live to become Hens or Drakes.  I look forward to feeding them morning, noon, and night.  The mother hen is protective against an intruding duck.   She gets between the intruding duck and her little ducklings.  When the other duck get too close to the little ducks their mother will nudge the other duck away. The father duck (Drake) is a bully and often picks the little ones to shoo them away from food.  The mother duck is teaching her babies how to swim and forage for food.  She cannot protect them from other large predators like Hawks or Gators in Lake Dell. The mother duck seems happy and content even though two of her babies are gone. She wags her tail when I give her food and acts as if nothing happened to the two ducklings that are gone.  I suppose it is common with ducks but it makes me sad...
                                                                                                                
I was driving home but wanted some bananas so I turned around and stopped at Halls Fresh Produce Stand at 105 Dundee Road or Hwy 542.  I met two sweet beautiful girls: Kylie, age nine, and her cousin Dacada ten years old.  Their grandmother was in the back of the store; the girls were very helpful and waited on me with excitement and enthusiasm.  I ask, "Do you have any bananas?"  The girls said, "They are around the corner on the bench.  I walked around the corner and the bench was empty.  A cardboard sign read Bananas $ .39 cents.  Kylie and Dacada hurried in the back of the store and brought out several bunches of bananas.  I selected the four bananas I wanted.     
When I got into the car and started to leave I wanted to get the girls names so I could write a little article about them and to help keep this special moment in my person history diary.  I was amazed at how they were trained at so young an age to wait on me.  The grandmother came out to see if the girls needed help with the cash register.  She asks Dacada, "Do you know how to handle the cash register?" She said, "Yes."  The cash register was about as tall as Dacada.  She was a pro, she weighed the bananas, enter the cost, and rung us the sale of $ .85.  She took my dollar and returned the correct change of $ .15; much better that some teens at fast food restaurants.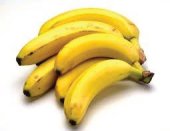 When I ask the girls for their names the grandmother came out to see why I wanted the girl's names. I told her that I wanted to write an article about the experience of buying bananas from the girls. The grandmother and I had a conversation about America.  We were both concerned about our economy and political leaders... I was glad the budget meeting was cancelled and had this delightful experience buying bananas form two little Angels. 
/